So you have a great business idea – congratulations! But wait, before you burn through your capital runway and waste valuable time – how can you be sure your idea will work? We've set aside, for your consideration a few thoughts on how to validate your business idea and persuade not only yourself but also investors, friends and future employees, that you're about to blow up.
First and foremost, do a search for your idea to see if anyone else has gotten there before you. This can be as basic as an extensive Google and social media search – but don't forget to go beyond the front page.
Don't be deterred if there are similar products or services out there already – this just means that there's a demand for your idea. Your job is to ensure that your product or service has a unique factor
Are clients/customers willing to pay you for your product or service?
Here's an idea, set up a free landing page that gives a teaser about your product or service and add a 'Coming soon' or 'In development'. Now, using Google Analytics, you can measure how many people are visiting your page – or even better, you can create a sign-up form using Wufoo encouraging visitors to leave their email address for notifications. This will prove that people are interested in your big idea.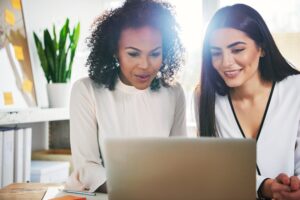 Finding the right mentor can be a game changer. Objective advice from an experienced entrepreneur with a proven track record can help give you some much needed clarity on whether or not your business is viable. Mentors can help you see the inevitable challenges you will face that you might not have thought of, or show you that the bright light of your enthusiasm for your idea might actually be blinding you from good judgement. They'll give it to you straight. Mentors are the perfect people to bounce ideas around – as well as giving advice on more practical aspects, such as cash flow. At Clarke Smart Solutions, we mentor businesses of all types. Ask about our business mentorship programs today.
Building a minimum viable product and offering it to a beta audience is an effective way to get real-world feedback on your product or service. An MVP can help you find out how much people are willing to pay for your product or service. It can also help you to determine what features they'd like to see or the ones that are unnecessary, and generally find out how your product or service would work in practice. Your offered product or service doesn't have to be perfect from the start –but molding it to your customer feedback can be better than wasting time on the 'perfect' product or service only to find it's not what your audience wants. This means you don't need your offering to be perfect the first time – get a first version out there and tweak it as you learn from your first batch of customers.
Build a business plan that supports the growth of your business idea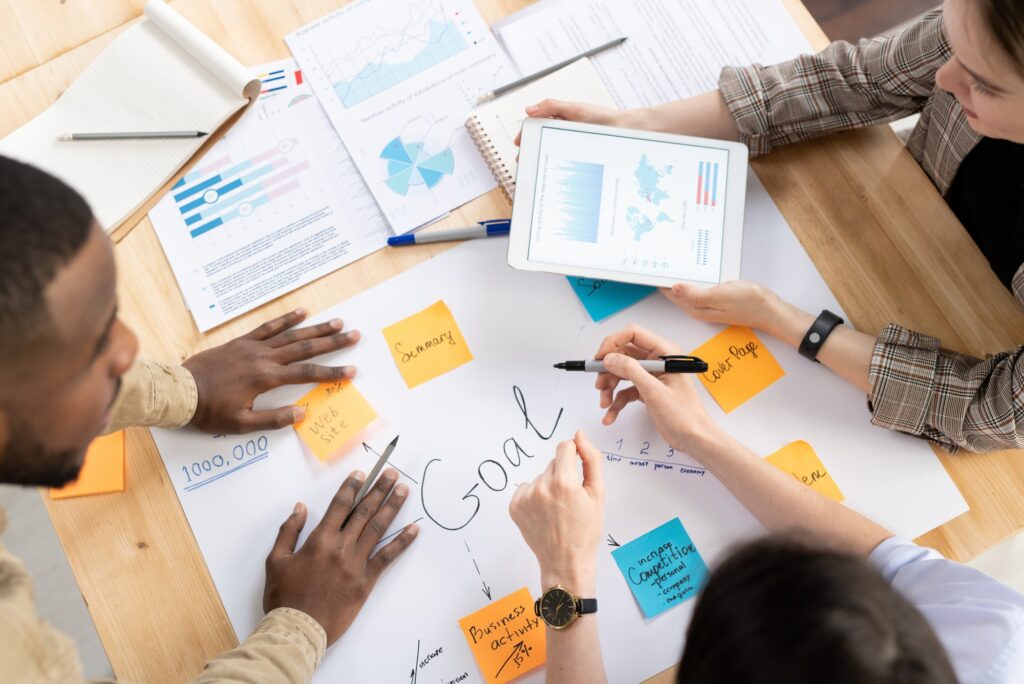 One of CSS most requested services is the creation of Smart Business Plans.
We know that logistics and planning are an essential component of validating your business idea. It's critical that you consider how much profit you're likely to make, and when you'll start making this profit. You need to think about costs, and suppliers, sourcing materials and where you'll find the most precious resource of all (time!)
Our Consultation Services will guide you every step of the way, posing the questions that need to be answered regarding cash flow, setting up, pricing, marketing, advertising and your business's unique selling points. A solid business plan can help secure funding for your idea as well as attract investors.
Let's be honest: you may think you have the best idea ever and you may be convinced that your idea is not only original but groundbreaking. The hard truth is that someone somewhere probably has had a similar idea at some point. Our job at Clarke Smart Solutions is to help plus that idea by suggesting new and creative ideas around the original idea to make it new and unique before you announce it to the world. We understand that the proof is in the execution and that's where we excel. Become a Clarke Smart Solutions client today and breath new life into your big idea.